THE CHALLENGES OF INNOVATION MANAGEMENT
Do you resonate with either of these problems?
Scaling is difficult for startups
70% of startups fail because of premature scaling and lack of funding & market knowledge

It's complicated to bring research and business into line
Researchers often lack the necessary business knowledge and skills to bring their innovations to the market
Innovation managers and knowledge transfer officers are often overwhelmed
Coping with the increasing workload and managing complex projects and programmes are challenging
We help innovation managers and knowledge transfer officers to run efficient programmes 
by designing, developing, and running new projects or by joining their existing initiatives.
Knowledge Transfer Management
HOW WE DO IT
Innovation Management Services

WORKSHOPS
Workshops / Masterclasses
Bootcamps
Hackathons
Longer innovation programmes
MENTORING
Individual advisory
Internal Demo Days
Peer-to-peer learning focused group mentoring

PROJECT EVALUATIONS
Assessment of applicants and ideas
Identification of the best projects
INNOVATION MANAGEMENT
Workshops
We help startups to gain strong early traction, acquire clients, raise funding and scale globally by delivering practical and engaging workshops on specific business growth-related topics.
12 modules

Online & offline

Sharing field experience
We design, develop and run complete innovation programmes from scratch – such as bootcamps, hackathons or even longer – 3-6-12-months – programmes.
WORKSHOPS
Our Key Modules
1. Venture Building – Being a Startup
2. The Business Model and Value Proposition Canvases
3. The Challenges of International Market Entry
4. Competitive Analysis and Sources of Competitive Advantage
5. B2B Sales Prospecting – RECORDING HERE
6. Global – Online & Offline – Networking
7. Cultural Differences
8. Resource Management
9. Fundraising – Understanding the VC World
10. Building a Pitch Deck
11. Pitching Techniques
12. Communicating Science to Non-Experts
INNOVATION MANAGEMENT
Mentoring
Individual Mentoring
We help participants by sharing our expertise in our key domains during individual online and offline personal advisory sessions.
Internal Demo Days and peer-to-peer learning focused group mentoring
We prepare participants for Demo Days and other pitch competitions and challenge them with our questions.
We also create a peer-to-peer learning environment within which participants can give feedback and recommendations to each other.
INNOVATION MANAGEMENT
Project Evaluations
We assess applicants and ideas to help the programme managers in identifying the best candidates.
We evaluate and score proposals against a predefined selection and award criteria, on a scale from 0 to 5, and give feedback on:
Whether the proposals address the criteria well;

How significant the shortcomings are.
ADDITIONAL SERVICES FOR STARTUPS
Support in Prototyping and Legal Matters

PROTOTYPING
3D printing (all materials including titanium or Inconel)
Precision manufacturing
Test rig assembly
Development of custom measurement and data analysis systems
Development of microcontroller-based embedded systems

LEGAL CONSULTING
(Under UK Legislation)
Company & Employment
Contracting & Privacy Matters
Taxation & Financial Law
Investment Due Diligence
THE CORE TEAM
Innovation and business growth experts specialised in international expansion, fundraising and business development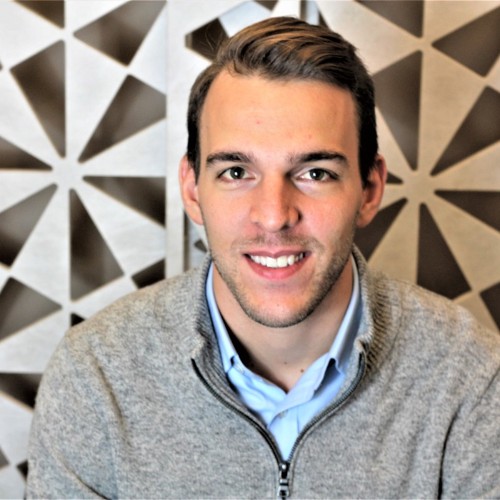 Co-Founder, Innovation & Business Growth Partner
TOP ENGAGEMENTS:
Head of Wolves X at Wolves Summit
Founder at cLAB Ventures
Member of the Board, Startup Campus (VC)
Co-Founder, Innovation & Business Growth Partner
TOP ENGAGEMENTS:
Innovation & Funding Growth Partner at Strata
Cybersecurity Growth Partner at STP Ventures
Head of Business Development – Corporate Innovation at Hackquarters
Head of Global Partnership Development at EuroAsian Startup Awards
THE EXPERT TEAM
Our international team includes vetted hands-on experts in various domains

Subject-matter expertise
Our advisors cover areas such as legal, tech, IT, funding, innovation, design, accounting and recruitment

Deep commitment
They are passionate about helping businesses succeed
KEY PARTNERS
Some of our key partners contributing to our value proposition
PERKS & DISCOUNTS
Partners offering perks & discounts worth $200K+ to support startups
FIGURES
Our Collective Traction
100+
Startup programmes designed and executed
250+
Investors and accelerators in our network
OUR CLIENTS AND RECENT COLLABORATIONS
We support various types of organizations in the innovation ecosystem globally
Universities

Research centres

Incubators & accelerators

Governmental agencies

Grant-funded projects – such as Horizon or Erasmus+
WE HAVE SOMETHING FOR YOU!
Take a look at our work and tell us about your preferences
Get an insight into one of our workshops held at Alpha Wolves!
***This session has helped many startups to achieve 80% open rates and 30-40% response rates when doing cold outreach***
Let us know about your preferences for innovation programmes!