THE KEY CHALLENGES IN THE LEGAL FIELD
Do you resonate with either of these problems?

Law is complex and always changing
It is often hard to make sense of and keep up with legislation

It is difficult to obtain quick and affordable legal advice
Speed and budget usually do not go hand in hand

Most companies focus on increasing man-hours, not on solving problems
A solution-focused, hands-on approach is needed for success in a constantly changing legal environment
We help our clients to navigate in the United Kingdom's complex legal environment by providing bespoke advisory services in a clear and understandable manner.
"Change is the law of life. And those who look only to the past or present are certain to miss the future."
FOCUS AREA
Company & Employment
Company incorporation

Dissolution 

Shareholding structure

Registrations with different government bodies

Employment

Subcontractor contracts
FOCUS AREA
Contracting & Privacy Matters
Supplier, partner and client contracts 

Terms & conditions and regulatory compliance

Internal policies 

GDPR and privacy compliance

Streamlining internal processes
FOCUS AREA
Taxation & Financial Law
Helping clients to understand the UK's complex tax environment

UK and international taxation

VAT 

Customs and export/import legislation

Brexit-related changes, issues 
FOCUS AREA
Investment Due Diligence
IP rights & management: patent, design, trademark registration

Company control and shareholder rights 

EIS/SEIS registration

Term sheet and negotiation strategy

Reviewing financial records, company performance

Investor profiling and fundraising strategy
WHY CHOOSE US
What makes us different
COMPLEX RANGE OF SERVICES
Partner in your journey from formation to fundraising
ADHERENCE TO PREDICTABLE DEADLINES
No surprises, comprehensive planning and punctual delivery
CUSTOMER ORIENTATION & QUICK REACTION
Continuous support and friendly approach, personalized contracts, taking into account the clients' requests and needs
OUR TEAM
Experienced consultants providing careful and understandable legal and strategic advisory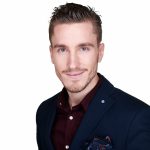 Strategic & Expansion Advisor
Business development, sales and marketing activities, international expansion.
Strategic & Financial Advisor
Fundraising, financial planning, administration and management.
Legal Specialist
Experienced trade lawyer, specializing in policy compliance, company expansion and trade issues.